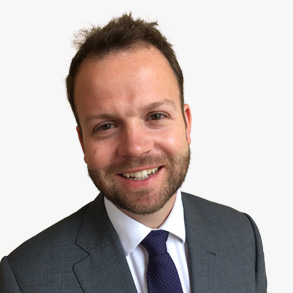 Nick Howells
Mr Nick Howells is a consultant orthopaedic surgeon in Bristol, specialising exclusively in knee surgery.
He practices at Spire Hospital Bristol, Nuffield Chesterfield Hospital Bristol and the Avon Orthopaedic Centre.
He was appointed to his NHS consultant post at the Avon Orthopaedic Centre, Southmead Hospital as part of North Bristol NHS Trust in July 2014. This is one of the largest teaching hospital units in the UK and is a specialist referral centre for complex orthopaedic conditions.
Nick has an elective practice which focuses exclusively on knee surgery. He is experienced in cartilage, meniscal and ligament injury repair and reconstruction, osteotomy, realignment and stabilization surgery and the management of early and advanced osteoarthritis including partial and total knee replacement and revision knee replacement.
Nick grew up and was educated in Shropshire before studying Medicine at Imperial College, London. He undertook basic surgical training in Oxford and at the Royal National Orthopaedic Hospital in London. During this time he was a Lecturer in Anatomy at Oxford University and Research Fellow at the Nuffield Orthopaedic Centre. He was awarded a Masters Degree in Surgical Technology by Imperial College for research work focusing on the use of simulators to train orthopaedic surgeons.
Nick's specialist orthopaedic training was on the Bristol rotation and was completed with 2 years of advanced fellowship training in knee surgery and trauma surgery in Australia. Initially at the internationally renowned Australian Institute of Musculoskeletal Surgery under Leo Pinczewski in Sydney gaining experience in all aspects of knee surgery, including the management of knee injuries in elite athletes. Then at the Royal Melbourne Hospital, one of the busiest major trauma centres in Australia, gaining experience in orthopaedic trauma surgery and knee surgery.
During specialist training Nick took extra time out to focus on medical research relevant to knee surgery and was awarded a Medical Research Doctorate in Orthopaedic Surgery by the University of Bristol in 2014 for his thesis focusing on reasons for ongoing pain after knee replacement.
Nick continues to hold the post of Honorary Lecturer with the University of Bristol and is currently involved in clinical research trials which have attracted several million pounds of National Institute for Health Research Funding. Current areas of work focus on improving outcomes for patients with persistent pain after knee replacement, a role for stem cells in the healing of meniscal injuries of the knee and the safety of novel meniscal implants following meniscectomy.
He has published a large number of research papers and presented his findings regularly at international conferences. Topics have included: Knee ligament injury and reconstruction, Arthroscopy, Knee Replacement, Partial Knee Replacement, Knee Osteotomy, Patellofemoral Instability, Meniscal Injuries
Nick's has a keen interest in teaching and training and he was awarded the Fellowship of the Higher Education Academy in 2014 in recognition of his training in medical education. He lectures on a number of national courses, regularly teaches medical students, juniors doctors and trainee surgeons and he is lead for junior doctor training in Orthopaedics at North Bristol NHS Trust.
Nick lives with his wife and young family just outside Bristol. He previously played representative Cricket, Hockey and Squash and is a Level II Canadian Qualified Ski Instructor. Now he enjoys Golf, Cycling and Skiing with his family