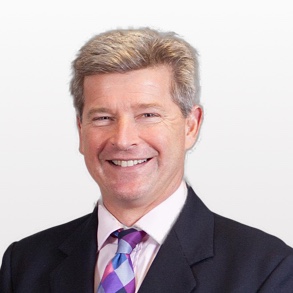 Jonathan Eldridge
MB ChB, BSc, FRCS (Lon), FRCS (Orth)
Practising at Spire Hospital Bristol and The Avon Orthopaedic Centre
Background
I am married to Nikki, with 3 children. I joined the Bristol Royal Infirmary and Avon Orthopaedic Centre as a Consultant Orthopaedic Surgeon in February 2002.
My education was at Cheltenham College and Bristol University medical school where I studied for a second degree in addition to my medical degree.
During the course of my Orthopaedic training as a University lecturer and specialist registrar in Bristol I gained extensive experience in general orthopaedic surgery, teaching, research and audit. I was awarded the Certificate of Completion of Specialist Training and in 2001 was entered onto the Specialist Register of The General Medical Council.
I have developed an interest in lower limb surgery, and following a clinical fellowship at the North Sydney Orthopaedic and Sports Medicine Centre in the Olympic year and a European Travelling Fellowship, have continued to develop expertise in specialist surgery of the knee.
I continue to work part time in the NHS to provide specialist knee surgery to patients from around the country. My private practice is based in the Spire Hospital Bristol and in the newly opened, highly acclaimed Circle Hospital in Bath.
Beyond the hospital, the majority of my time is spent with the family, enjoying an active outdoor life. Having enjoyed snow skiing and watersports for many years I have recently discovered cycling and particularly enjoy the challenge of Mt Ventoux and the Tourmalet.
My clinical practice encompasses arthroscopy, cartilage removal and repair, simple and complex ligament reconstruction and cartilage grafting in addition to partial and total knee replacement.
I am pioneering the use of trochleoplasty and ligament reconstruction in the treatment of patella instability, and am actively involved in the development of new technologies in cartilage, ligament and replacement surgery.
I remain interested in research into many aspects of knee surgery and publish regularly in peer reviewed journals. I am supervising research projects for higher degrees, and collaborate with other units nationally and internationally.
My particular interests at present are in knee anatomy, meniscal repair, graft choices in ligament reconstruction, the causes and prevention of arthritis, movement of the patellofemoral joint and replacement design.
As a Lecturer I was involved in teaching throughout my training and I continue to enjoy this aspect of the profession. I regularly teach on surgical skills courses and training programmes and lecture as invited faculty at Conferences.
I am co-convener of several instructional meetings for Consultant and trainee surgeons and regularly teach General Practitioners, physiotherapists, nursing staff and junior doctors. I thrive on the continual need to challenge and question one's own practice while teaching others.
All surgeons – indeed all professionals – benefit from regular audit of their work to ensure that the highest quality of patient care and the use of the best and most up to date procedures is being achieved.
My work and the work of all surgeons in the NHS is regularly reviewed by other doctors and medical care experts, not just on the basis of success of treatment, but on the quality of all aspects of the patient's care.
High standards are a team effort and I am pleased to say that here in Bristol we are recognized as one of the best places to undergo orthopaedic treatment.