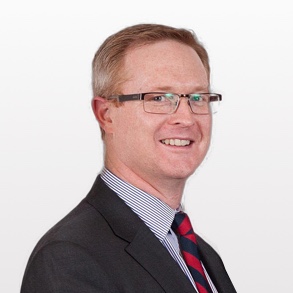 Andrew Porteous
MBChB(UCT) DipPEC(SA) FRCS(Ed) MSc(Ortho Engin) FRCS(Tr & Ortho)
Mr Andrew Porteous is a consultant orthopaedic surgeon, specialising exclusively in knee surgery. He is the lead knee surgeon for North Bristol NHS Trust (one of the largest in the country), which incorporates Southmead and Frenchay teaching hospitals and the Avon Orthopaedic Centre. 
He developed the Knee Injury Service for North Bristol and performs a large number of ligament reconstruction and cartilage repair operations each year. He has significant experience with treatment techniques for both early and advanced knee arthritis, including partial knee replacement, osteotomy and total knee replacement. His practice treats a high proportion of complex ligament, joint replacement and revision cases from the South West, South Wales and from abroad. He has also developed a programme of knee replacement education classes at the Avon Orthopaedic Centre and is the advisor on knee problems and pathways to the Bristol PCT MATS scheme.
Andrew graduated in Medicine from the University of Cape Town (MBChB 1990) before undertaking his surgical and orthopaedic training in Bristol, England. He completed his sub-specialisation in Knee Surgery with a Fellowship under John Bartlett in Melbourne, Australia. Awarded the BASK Travelling Fellowship, he was able to visit and train further with Peter Fowler (London Ontario), Chris Harner and Freddie Fu (Pittsburgh), Tom Minas and Dick Scott (Boston), Lars Engebretsen (Oslo) and Chris Dodd (Oxford).
He holds a Masters degree in Orthopaedic Engineering, with a thesis on meniscal repair techniques. He has been awarded the BASK President's Medal and has received awards nationally and in Europe for knee research. He is an editorial board member of The Kneejournal and is a reviewer for the British Journal of Bone and Joint Surgery, as well as the European journal of Knee Surgery, Sports Traumatology and Arthroscopy.
Andrew is actively involved with knee research and has published many articles in this field. He regularly presents these research findings and teaches on a wide range of knee topics both in the UK and internationally.
He lives in Bristol with his wife and three children. He formerly played representative level rugby and rowed for the University of Cape Town but now enjoys travel, swimming, cycling, tennis and golf – when he has the time!