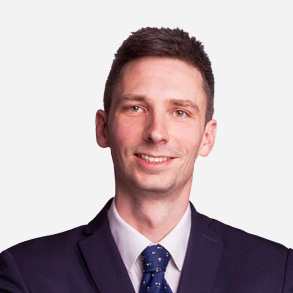 Damian Clark
I am a knee and trauma surgeon based in Bristol. I see patients in the public and private sectors who are suffering from knee pain. My work includes patellofemoral surgery and knee ligament reconstructions. I treat knee arthritis and undertake partial and total knee replacements. I also perform arthroscopy, osteotomies and trauma surgery.
I attended secondary school in Bristol before medical school at Kings College London. I then trained at the University of Calgary, the University of Swansea and the University of Bristol. I was awarded Fellowship of the Royal College of Surgeons and of the European Board of Orthopaedics and Traumatology in 2013. I was the most awarded fellow of my Canadian cohort receiving two fellowship prizes for best surgeon research.
I bring a modern approach to sports injuries and arthritis care. Much of this experience gained from fellowships in Australia, Canada, India and the UK. I have worked with medical teams caring for several professional sports teams in North America and Australia. This included working with American footballers and Australian rugby players.